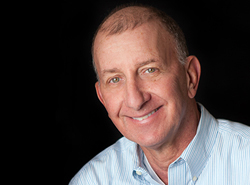 Rex has over twenty-five years of executive level business leadership experience across a range of industries including aviation, government, technology, and media. He understands the natural tension that exists between executive leaders and front line workers and can align oppositional perspectives to foster communication and trust.
His work in film and television as a writer/director gives him a unique perspective and platform form which to re-write corporate stories to deliver better endings.
As a facilitator, keynote speaker and author, Rex has delivered hundreds of presentations to clients such as Price Waterhouse Coopers, the Department of Veteran's Affairs, Trout Unlimited, the United Nations, the University of Virginia, Vail International Resorts, Inc and United Airlines.
Prior to his consultant's work, Rex led a forty person team that computerized the Virginia Real Estate Tax Assessments. He was instrumental in United Express Airlines swirching to computerized reservations. He served as President of American Artists Film Inc. and this company was among the first to adopt George Lucas' initial non-linear editing systems.
He has worked as a Producer, Writer, and Director on feature films and television specials in association with NBC, CNN, PBS, HBO, the BBC, Turner Broadcasting, Channel 4 UK, Rai Entertainment, and other broadcasters.
His television work has won three EMMY's and a Peabody Award nomination.
Rex also serves as a Senior Presenter and Mentor for the Climate Change Project. He has presented over two hundred talks on the opportunities and challenges associated with global warming.
Rex earned a BA from the University of Virginia in Sociology and a Masters in Oceanology from George Washington University.
He is a member of the Director's Guild of America and a Lifetime Member of the Writer's Guild of America.
He has served as a Mentor for the University of Virginia's Creative Writing program for the past twelve years.
He lives near Denver, Colorado with his wife, Deborah.