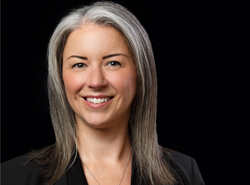 As a practical, thoughtful, whole-systems thinker, you'll find Lisa wearing multiple hats: strategy consultant, facilitator, master trainer, executive coach, change practitioner, etc! With 20+ years of experience as a leader herself, she is savvy in her recommendations; knowing the right angles and avenues to pursue to ensure appropriate integration of solutions into organizational systems. Lisa has been working with teams – others and her own – to get clear on what work is done, who does the work, how the work gets accomplished, the way work is done and the leadership required to drive optimal business performance. She brings with her a focused perspective that is founded on business results; linking team performance to company objectives and targets.
Lisa brings empathy and insight to her clients by offering thoughtful, yet challenging, ways to work through the demands of leadership. By willingly partnering with her to break through outdated paradigms and assumptions, clients experience ease and grace as internal barriers fall away to offer new perspective and insight. Lisa is a recognized Master Credentialed Coach (MCC) with the International Coaches Federation and holds a Master's degree in Business Administration from the University of Alberta, Canada.
Knowing personal insight and discovery does not come without extensive work of her own, she has spent years certifying as an advanced yoga teacher (Hatha, Vinyasa, Yin and Nidra), a Master Reiki Practitioner (Usui and Karuna) and a subconscious belief practitioner (Theta Healing). Working with her means diving deep into all facets of self: mental, emotional, physical, spiritual and social. She has truly found a unique way to support mind, body, spirit cohesion that results in personal (and therefore) organizational transformation.