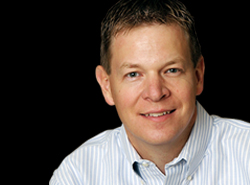 Kendall is a founding principal of Cornerstone Alliance, a consulting firm known for leading edge approaches to business strategy, process design, leadership development, and large-scale cultural change that produce sustainable and tangible results. He is a member of the Duke Corporate Education Faculty Network, and specializes in working with line leaders and executives to clarify and implement strategy, redesign business processes and systems, align and transform culture, train and coach executive leaders and teams, and manage change.
Kendall has consulted with a wide array of organizations ranging from Fortune 500 to small and midsize firms. He has worked across diverse industries such as oil and gas, lodging, government, and manufacturing. He has held executive line management responsibilities, including the Practice Leader of the Organizational Change Consulting Group for Franklin Covey. As such, he has had responsibility for sales, relationship management, and consulting. He began his career working in marketing and sales at IBM. Kendall is co-author of the business and management series The Business Strategy Audit: A Company Self-Assessment, the white paper series A Case for Change Management, and the new book The Employee Engagement Mindset: How to Get and Stay Engaged as an Employee in the 21st Century, published by McGraw-Hill.
Kendall's innovative work with clients has been recognized nationally. The Navy Postal Group in Washington, D.C. won the Federal Mail Center Excellence Award; The Norfolk Naval Shipyard won the Virginia State Quality Award; and Kendall's participation in the work to split InterContinental Hotels Group from its parent received the ASTD Excellence in Practice Award.
Kendall's clients include Suncor, Lowe's, AutoTrader, Kellogg's, Eli Lilly, Sun Life, Medtronic, Graymont, KPMG, National MS Society, Virginia Health Quality Center, PricewaterhouseCoopers, Shea Homes, NASA Kennedy Space Center, Colorado Foundation for Medical Care, Merck, Nationwide, The Atlanta Journal Constitution, Carlson Companies, Mobil Chalmette Refinery, United States Army Reserve Command, Bethlehem Steel, Yellow Trucking, Amoco Oil, and Alcan Cable.
Kendall has consulted internationally on projects in Europe, Asia, and Africa, and he speaks fluent Spanish. Kendall lives with his wife and three children in the Salt Lake City, Utah, area. He holds a Master of Business Administration degree from Brigham Young University.
801-830-3537