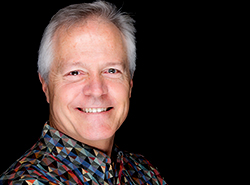 Ian brings over 30 years of business experience, including consulting, coaching, sales, management, COO, and program management of complex engineering programs.
Fields of Expertise
Ian's fields of expertise are applying strategy, methodology, processes, and skills to improve results. He also has designed and implemented successful effectiveness programs at Global 100 firms. He has designed, delivered and implemented numerous initiatives both online and live. Ian has presented programs to individuals and in organizations throughout the United States, Canada, Europe, Eastern Europe, Middle East, Africa, South America, and Asia.
What Differentiates Ian?
Ian has worked around the globe in numerous industries. This experience allows him to quickly assess a complicated situation and bring focus to the critical elements. He helps clarify difficult situations, elicit options, and then assist to turn it into common practice. One person described working with Ian this way: "Ian has an incredible gift to facilitate a path to simplicity and elegance that lies beyond complexity."
Background
Ian's diverse career spans:
• Program management – Selling and delivering complex engineering services for a Fortune 100 company.
• Leadership and performance consultant. – Providing performance coaching for executives.
• Sales effectiveness – Selling, developing and delivering sales improvement programs and coaching to improve sales effectiveness in organizations.
Prior to joining Charter Oak, Ian was a senior consultant with FranklinCovey for 10 years. Prior to joining FranklinCovey, Ian and Mahan Khalsa (author of "Let's get Real or Let's not Play") were partners in a performance consulting firm focused on business development and sales.
Experience
Ian has been involved with helping organizations improve throughout his career. His exceptional communication skills have served his clients well in his roles as leader, consultant and as a coach.