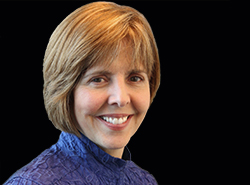 Whether Deb Hauck is facilitating or coaching with military chaplains preparing for deployment to the Middle East, the CEO of an international corporation, or Native American Elders, she is known for her ability to connect, assess barriers to performance, and facilitate solutions.
Deb currently coaches and facilitates leadership programs with Charter Oak, the Cornerstone Group and FranklinCovey. In addition to cultivating leaders, she works with facilitators within companies to increase their effectiveness. She also works with the innovations group in FranklinCovey to launch new solutions.
For the past year, Deb worked internally with DaVita Health Care Partners where she served as Director of Wisdom. She facilitated a number of programs including the 4 day DaVita Way of Managing considered to be the foundational program for new or experienced leaders. She coached leaders throughout the country and developed new curriculum.
For over 13 years, Deb worked with FranklinCovey leading a team of consultants, coaching clients and facilitating leadership workshops in a variety of industries. Clients include Cox Communications, New York Life, Rockwell International, the Department of Defense, the CDC, the State Department, the Department of Veteran Affairs, the States of Georgia and Colorado, and Dannon Institute among others.
She developed a program on resiliency for the US Military and certified over 250 professionals to deliver the program. She was a member of FranklinCovey's President's Club signifying that she was one of the company's top performing consultants. She presented annually at FranklinCovey's prestigious Leadership Symposium.
Prior to FranklinCovey, she facilitated Pre-retirement workshops for 15 years with LifeSpan Services and the Pre-Retirement Planning Institute. Before entering the coaching field, she served in leadership positions for not-for-profit organizations in Colorado and Tennessee
Deb is a lifelong learner. She earned an M.S. in preventive medicine from the University of Colorado Health Sciences Center. She holds a B.A. in social work from the University of Tennessee. She spent two years studying group dynamics with Scott Peck, author of best seller The Road Less Traveled. She completed the Group Leadership Training, a year-long program, with instructors from the National Training Lab. She completed her coaching program with Coaches Training Institute.
Deb and her husband Rex live in Louisville, CO. They are passionate about being outdoors and hosting family and friends in their home.